Ski touring in Almaty, Kazakhstan.
Near the Almaty city (in Almaty region) are located the Central and Northern Tien Shan. Big mountains with several zones: glacier zone, alpine zone, forest zone. There are many ski touring routes.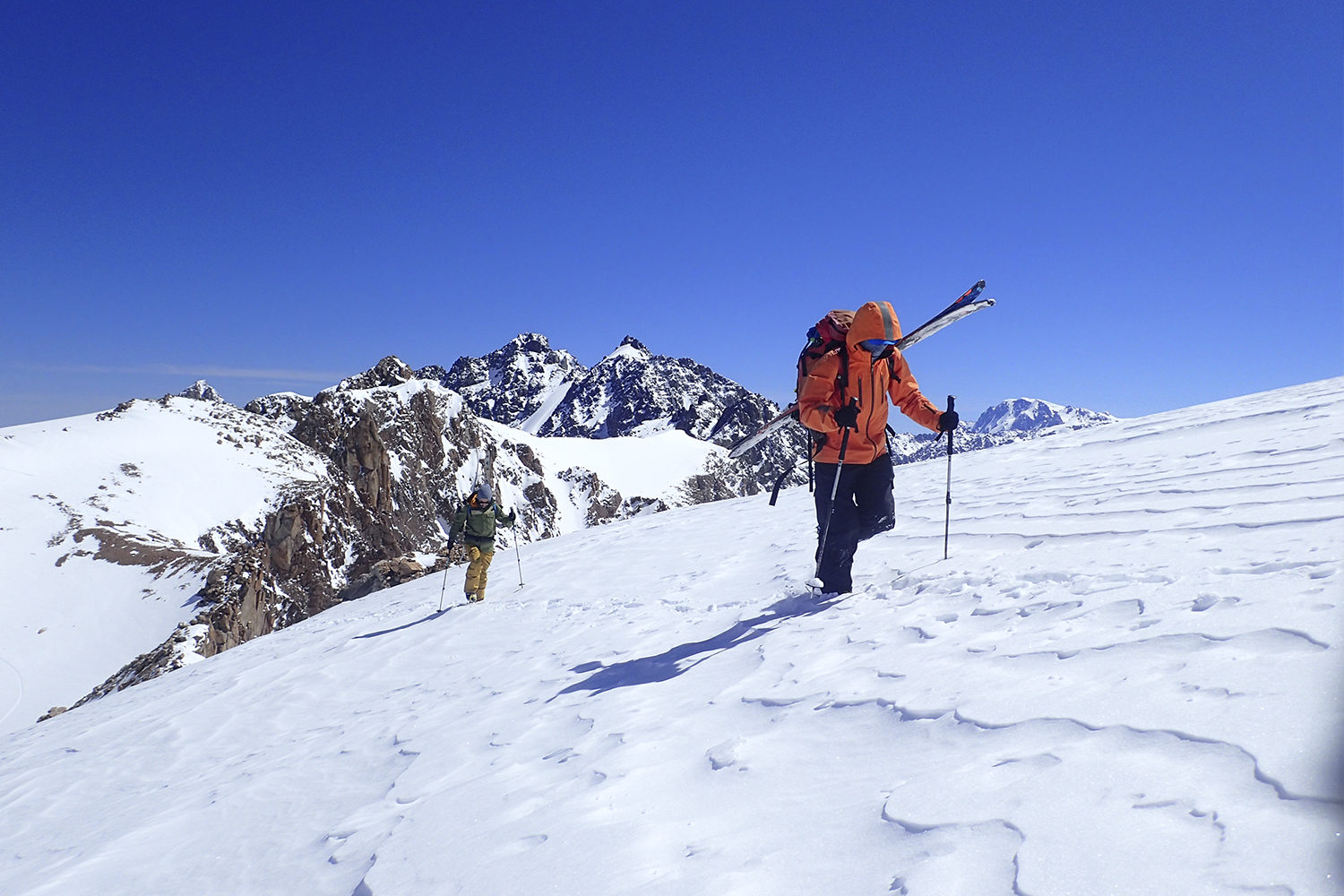 Tien Shan is a mountain system of Central Asia in the territory of five states: Kazakhstan, Kyrgyzstan, China, Tajikistan and Uzbekistan.
Victory Peak (7439 m) — the highest peak of the Tien Shan. Khan-Tengri peak is the next highest peak, located in Kazakhstan in the Bayankol gorge. Here, in the Central Tien Shan area, a ski touring camp is held.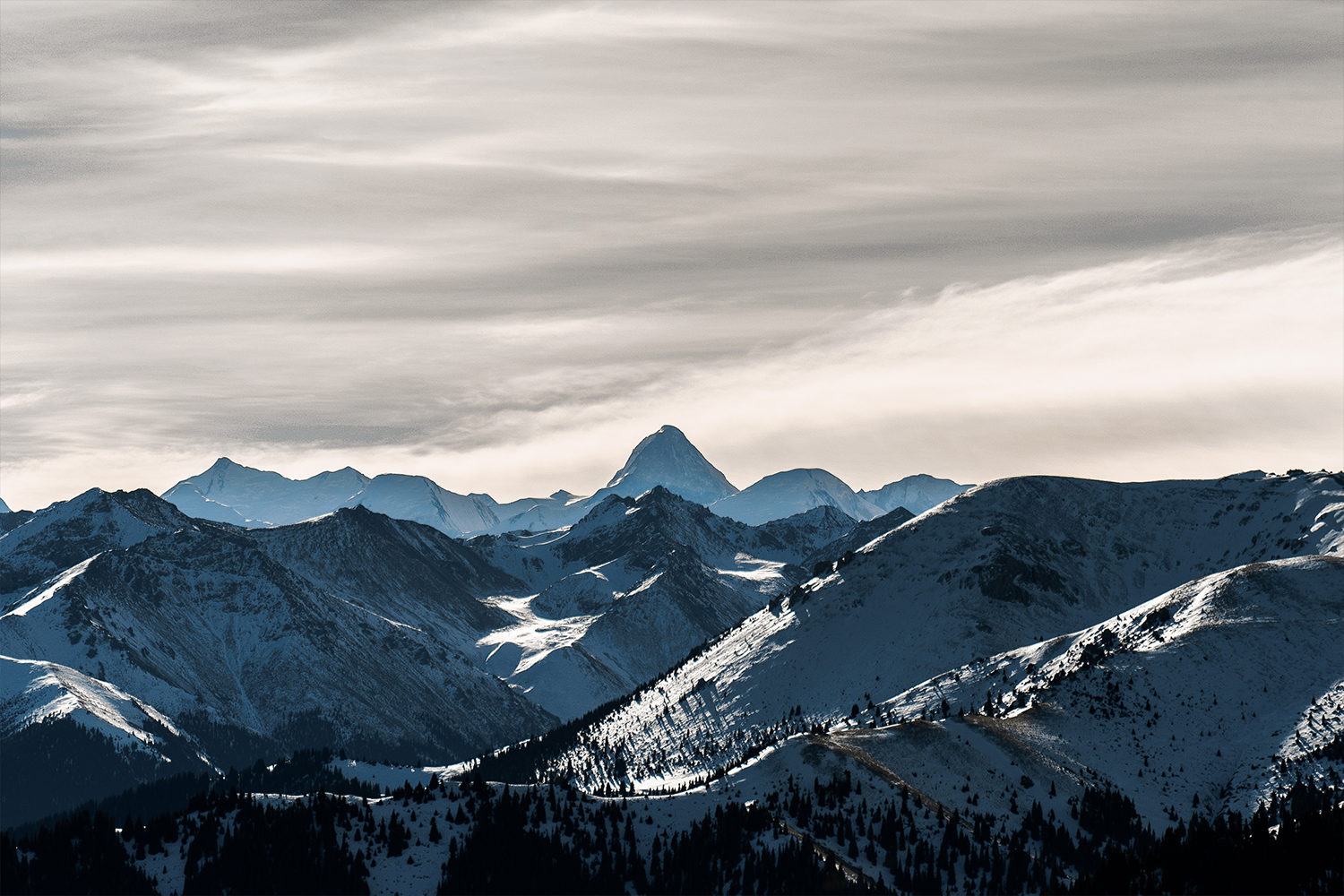 The northern Tien Shan in Kazakhstan consists of two large ranges: Zailiysky Alatau and Ketmen.
Zailiysky Alatau — a mountain range in the Northern Tien Shan on the border of Kazakhstan and Kyrgyzstan, located near the two millionth city of Almaty. The highest point — Talgar peak with a height of 4,979 m (according to new data 5,017 m) is visible from any district of the city.
There are 441 glaciers on the ridge with a total area of ​​171 km² and a volume of 6.9 km³. There are routes for ski touring on the ridge in winter, spring and the first month of summer.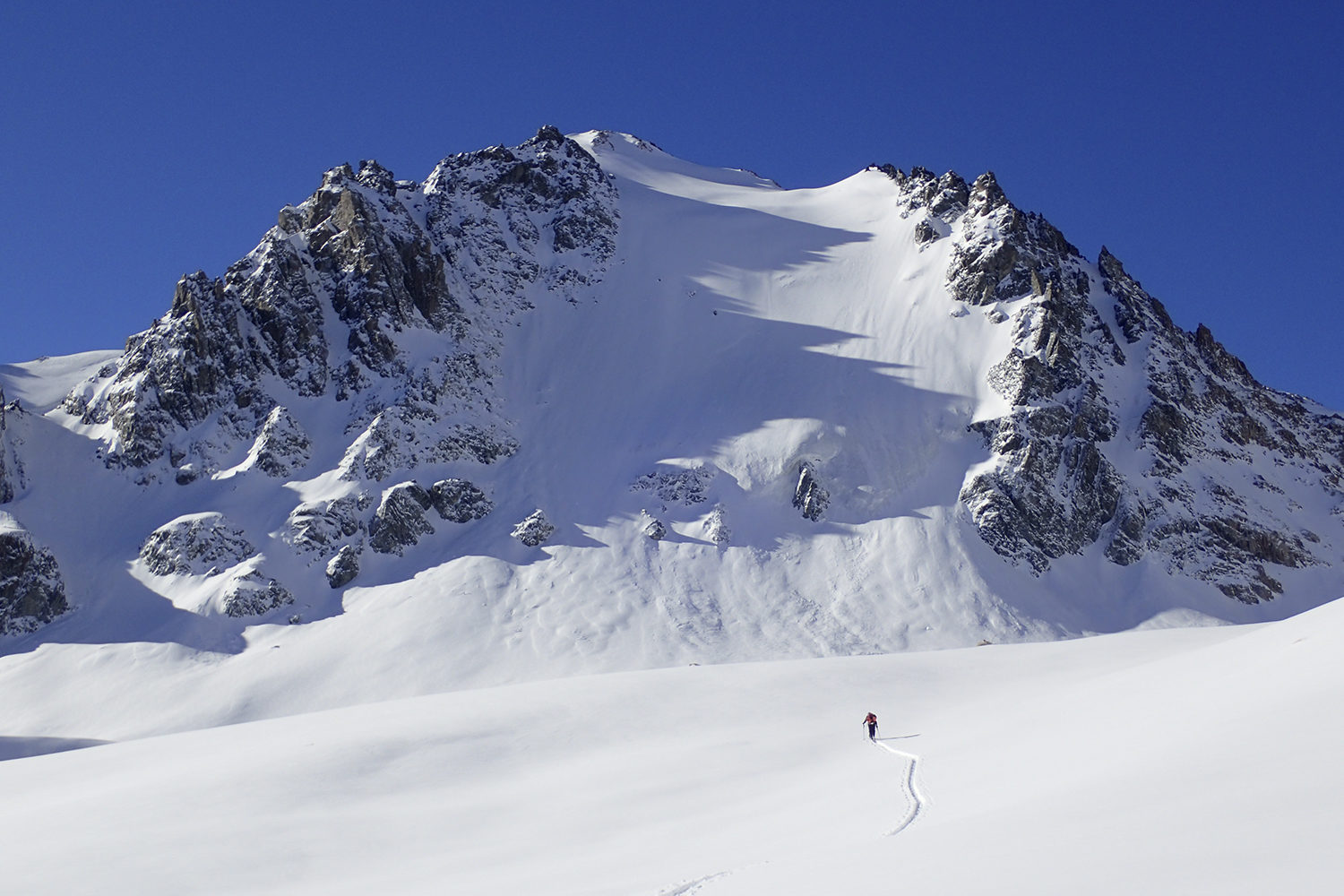 To the east of the Zailiysky Alatau ridge is the Ketmen ridge, separated from the Central Tien Shan by the Kegen valley. The height of the peaks of the ridge varies from 3000 to 3600 m, the highest point is Mount Aspan (3652 m). The ridge is located in the Almaty region (Kazakhstan) and part of it in China.
The length of the ridge in Kazakhstan is 160 km. The total length of the ridge is 310 km. The best months for a ski-touring trip to the Ketmen ridge are January, February.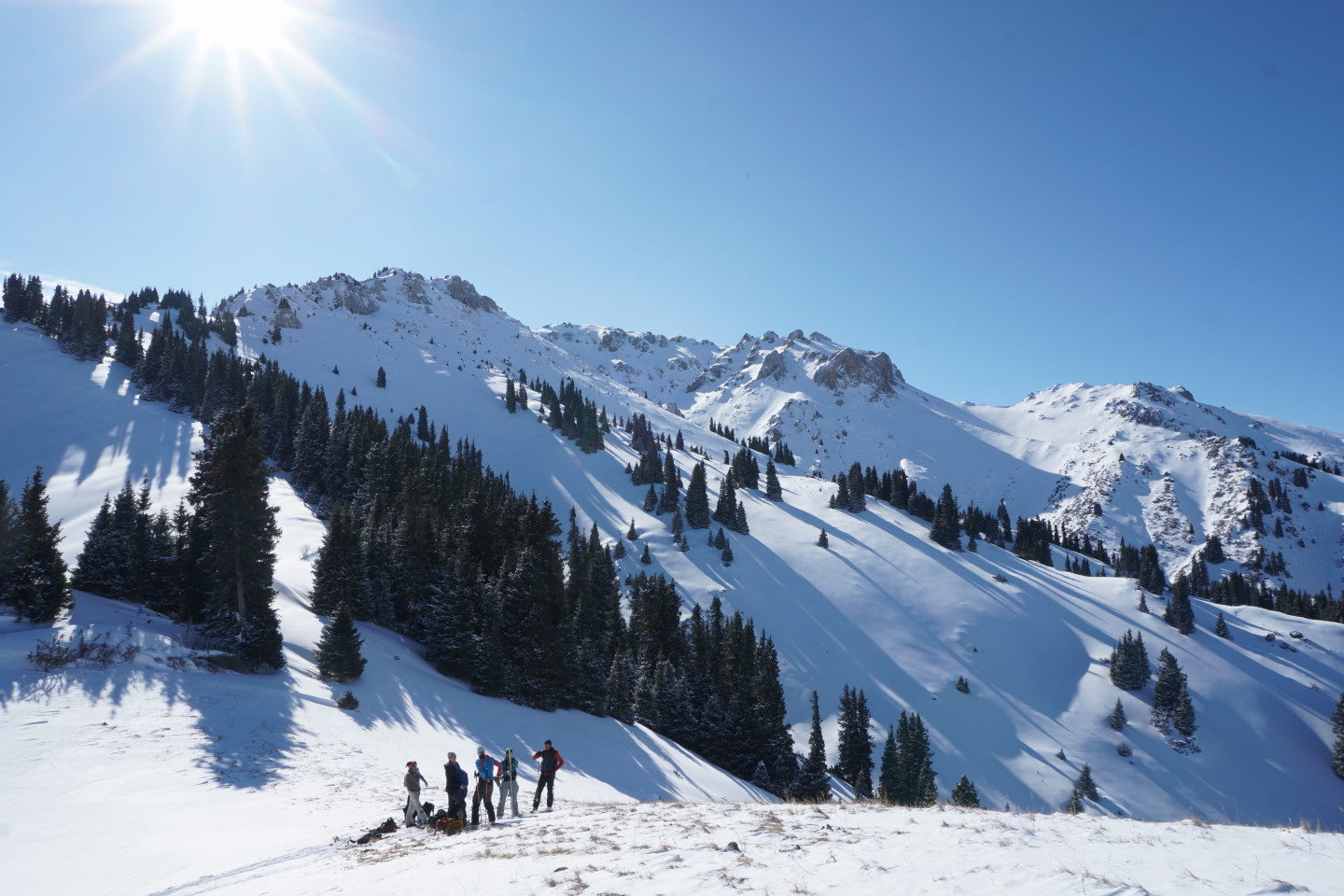 In the Almaty region you will find options for one-day ski touring trips. With accommodation in hotels in Almaty. When in one day you can go by car or take a bus to the mountains, make an ascent and descent far from the ski resorts, and in the afternoon return to the comfortable life of a big city.
It is also possible ski tours in Almaty region with accommodation in yurts and mountain huts.
The most popular locations for ski touring in Almaty region:
Ketmen — the best season is December-February.
Turgen — the best season is December-March.
Tuyuksu — the best season is April-June.
Cosmostation — the best season is April-June.
Bayankol — the best season is February.
There are also many one-day routes for ski touring in the Almaty from December to June.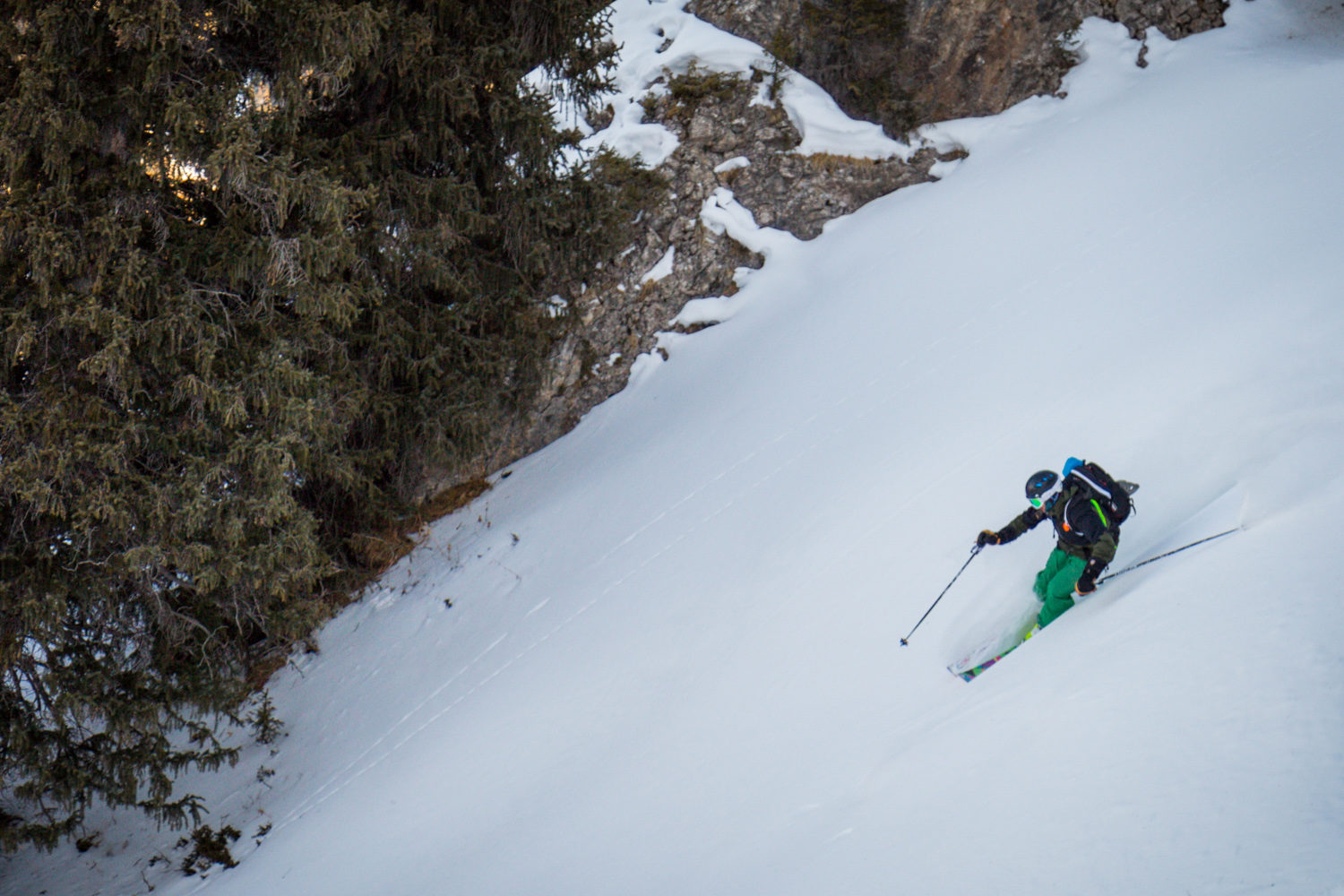 More information about ski touring in Kazakhstan and ski touring in East Kazakhstan(Altai).
Читать на русском: Скитур в Алматы.