Ski touring in Kazakhstan: Almaty and East Kazakhstan Regions.
Kazakhstan has a range of large and completely virgin mountains. Two large mountain systems are located in Kazakhstan. These are the Tien Shan (more about ski touring in Almaty) and Atai (more about ski touring in East Kazakhstan).
The whole ski touring season in Kazakhstan lasts for eight months per year in our country. It constitutes two periods: (1) ski-touring in the forests zone(late November to March) and (2) skiing on glaciers and 4000-meters-high peaks (April to June).
All ski-touring spots and trips at Ski Tours Page, professional guides at Mountain and Ski-touring Guides Page.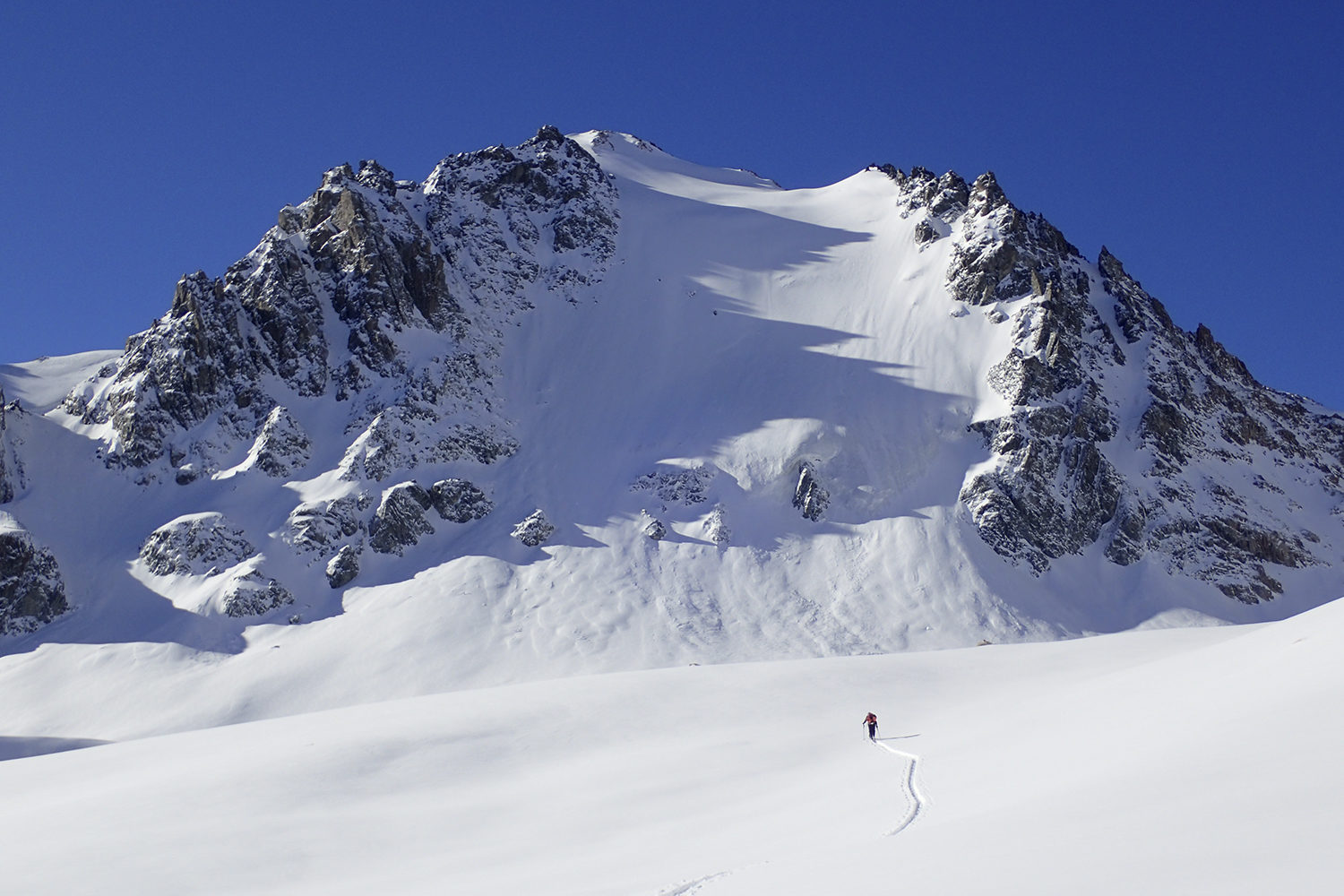 Winter ski touring trips in Kazakhstan:
Spring and summer ski-touring in Kazakhstan:
In the vicinity of the crowded city (Almaty), you are welcome to try fields for freeriding, such as highland forests and maiden glaciers. You reside in traditional hotels or choose some ethnic Kazakh yurt. The latter is located directly in the mountains. Living in the mountains makes your adventure particularly unique and unforgettable.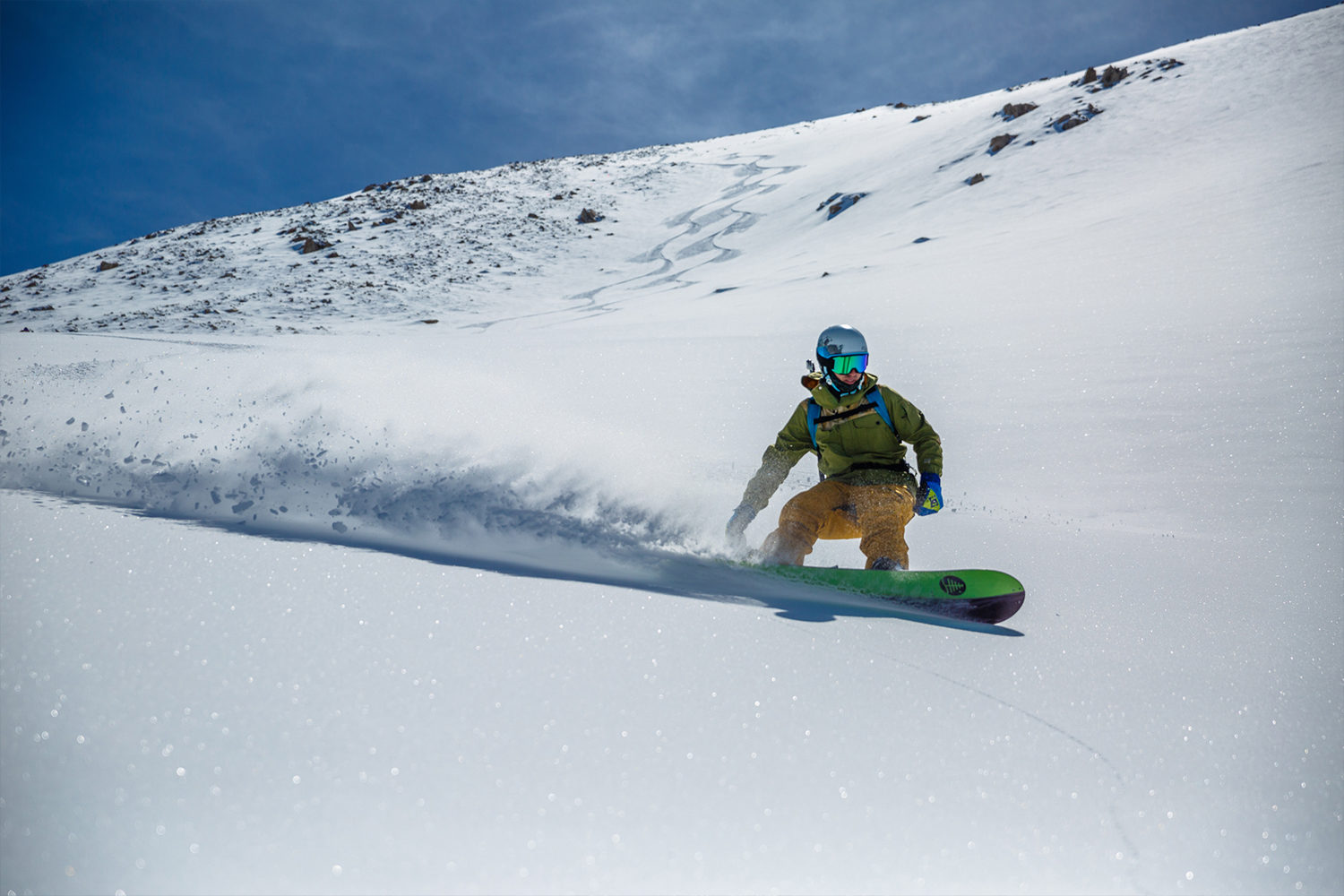 Look through Skitouring.kz to find the most interesting and prospective locations for splitboarding and ski touring in Kazakhstan. The website also contains valuable information about professional mountain and ski touring guides that operate in the country.
Do not get frustrated if you cannot find fresh snow in the ski resorts. The Skitouring.kz will recommend you the right destination. With Skitouring.kz, you find perfect tracks for many exciting days.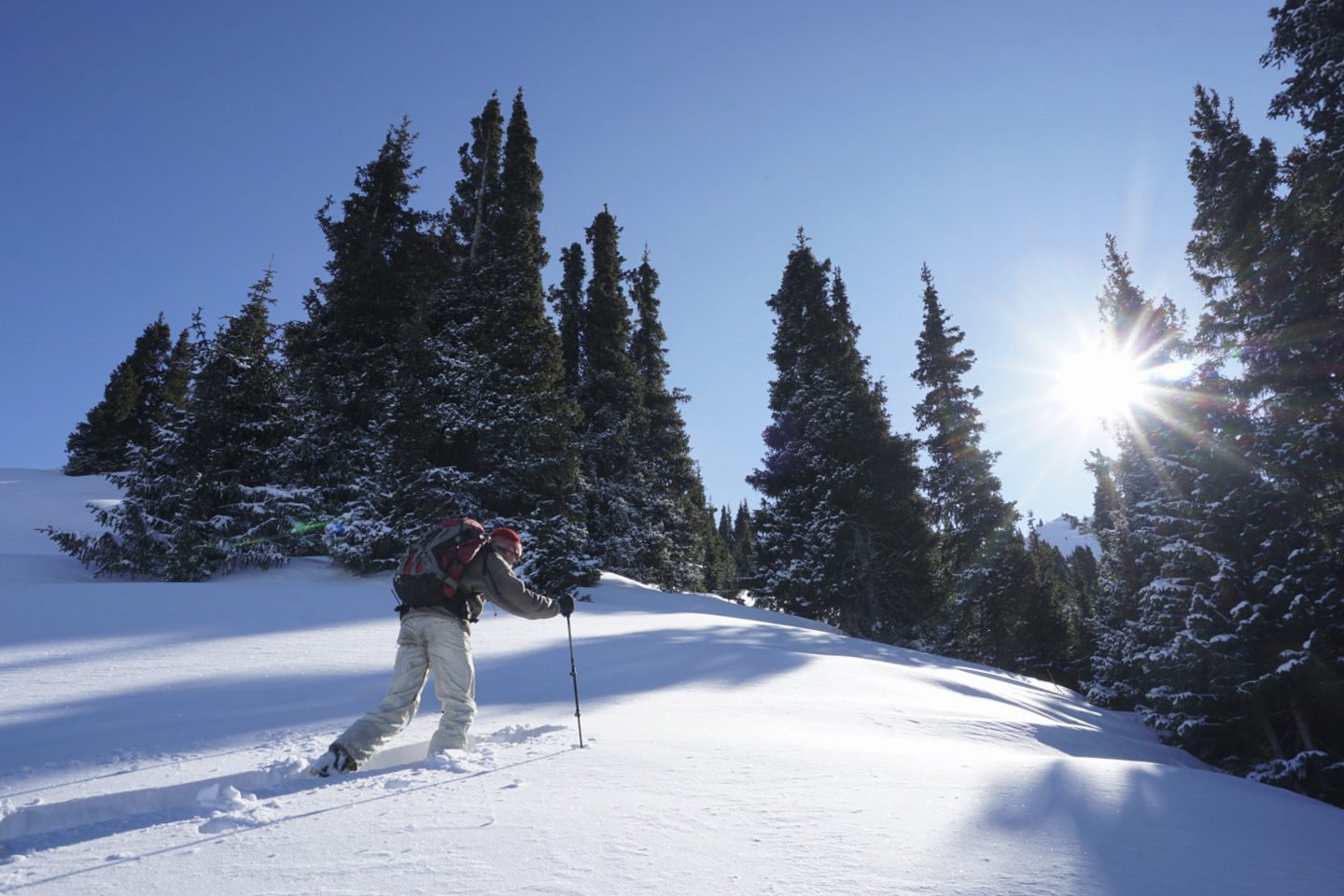 For newcomers, ski-touring represents an interesting way of investigating wild and picturesque places. Climbing uphill is particularly insightful and refreshing.
The Skitouring.kz team advise a range of ski programs and expeditions designed for the most sophisticated and dedicated ski riders.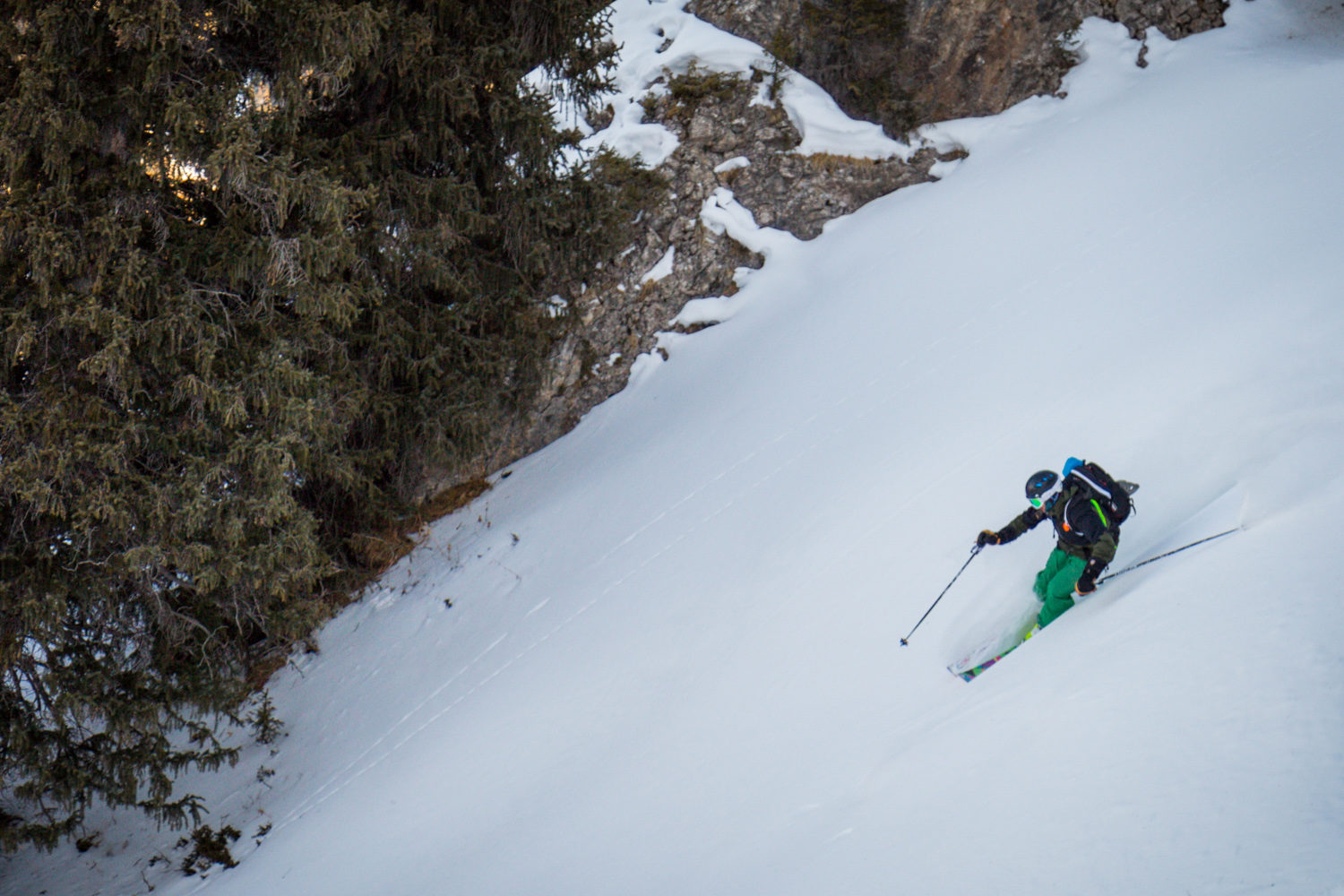 If you are adamant to start ski touring as soon as possible, some equipment will have to be purchased.
Touring skis are usually lighter than usual powder skis. Nevertheless, they have many similar parameters. Snowboarders use splitboards(it's snowboards, which conveniently mimic two separate 'skis').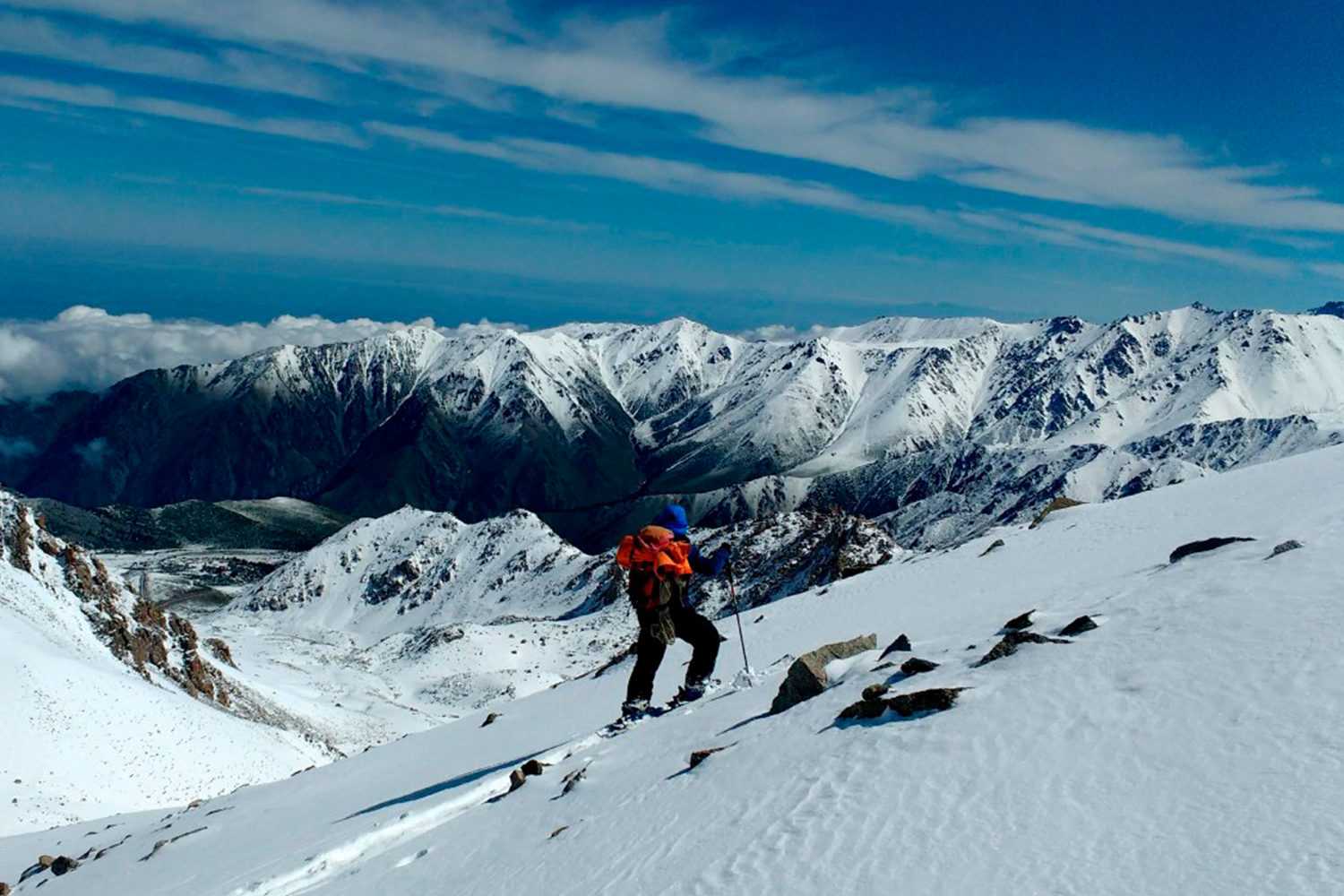 Touring bindings are lightweight bindings with two settings. One of them contains a free heel (like on the cross country skis) to make climbing easier. Another one fixes your heel to simplify descents. Several widely accessible types of equipment are available. Those include railing bindings and tech bindings.
Climbing skins are made mainly from artificial fur. They prevent from sliding backward when moving uphill. Three constructions are most widely exploited nowadays: (1) synthetic, (2) mohair, and (3) blended.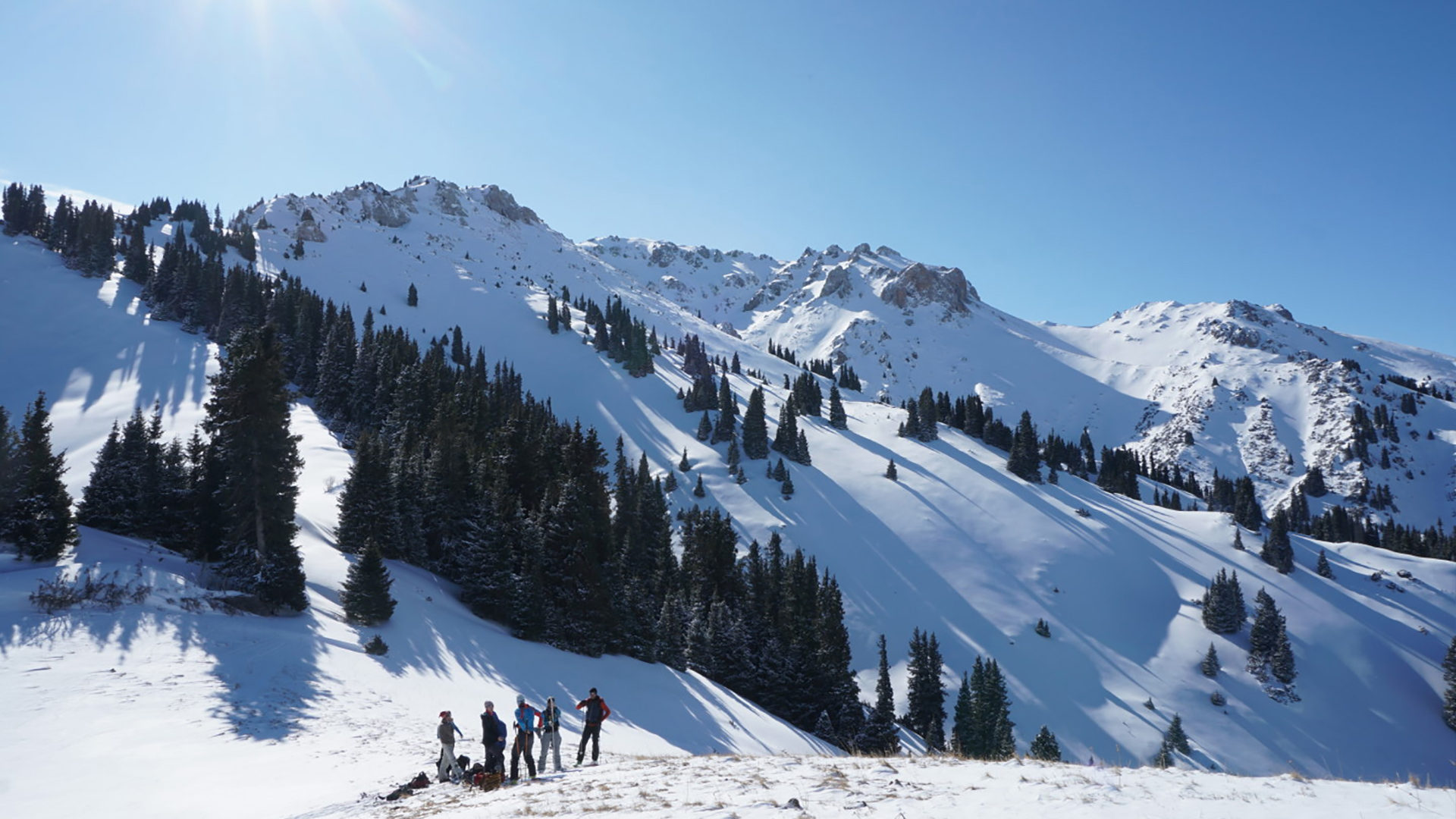 Ski touring boots are normally lighter than regular ones. They can boast of possessing a flexible walk setting, which adds comfort in the protracted adventures. Experienced snowboarders prefer common snowboard boots because they are considered handier.
Safety considerations
Please ensure that you navigate the backcountry with a proper avalanche kit, a helmet being the most essential component.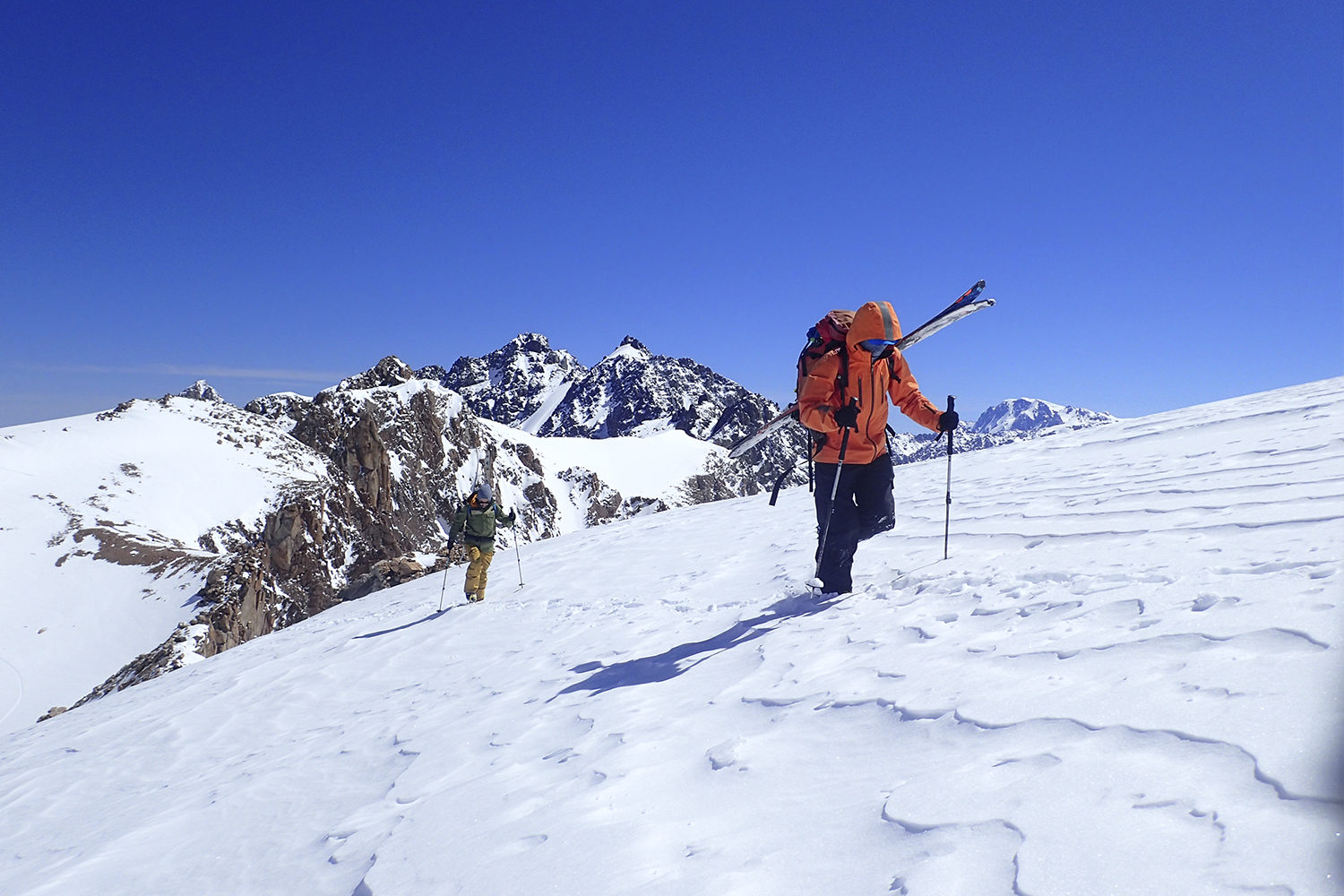 What you acquire
Participation in ski touring starts a new direction for any amateur highland tourist and sportsman. Not only the freedom to discover never previously visited locations is offered. Most importantly, you get a valuable opportunity to approach wild nature.
Читать на русском: Скитур в Казахстане