Tour Description
Would you like to experience a unique hut based ski touring adventure in the Tian-Shan range in Kazakhstan? Then join us on a 5-day backcountry program on the Ketmen Ridge!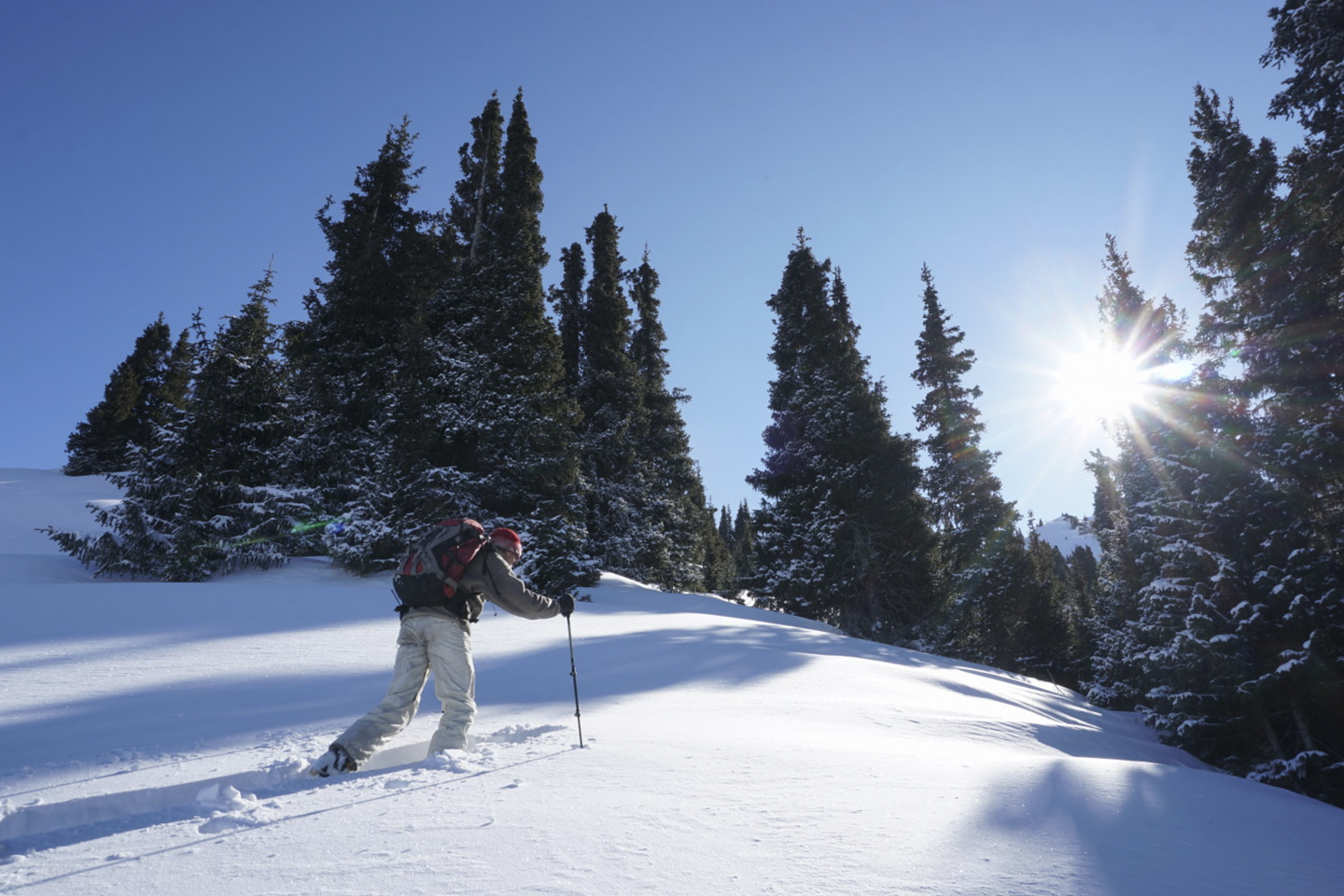 The Ketmen ridge remains a deserted, wild and untouched corner of nature, despite its evident proximity to Almaty. The unique geographical location of this ridge contributes to an early start of the snowfalls and high snow accumulation. A sufficient amount of snow usually available allows us to open the backcountry season in the Tien Shan mountains as early as possible. This is where one of the first ski touring programs in the region takes place.
The Ketmen Ridge is located to the east of the Trans-Ili Alatau in the northern Tien Shan. It is separated from the central Kegen valley. It is extended in the latitudinal direction, while its width reaches 40-50 km. In the west, it adjoins the Kyungei-Ala-Too ridge. In the east, it borders by the Narat ridge. Ketmen forms the southern border of the Seven Rivers region. Absolute altitudes vary from 3000 to 3600 meters, whereas the highest point is called Mount Aspan(3652 meters).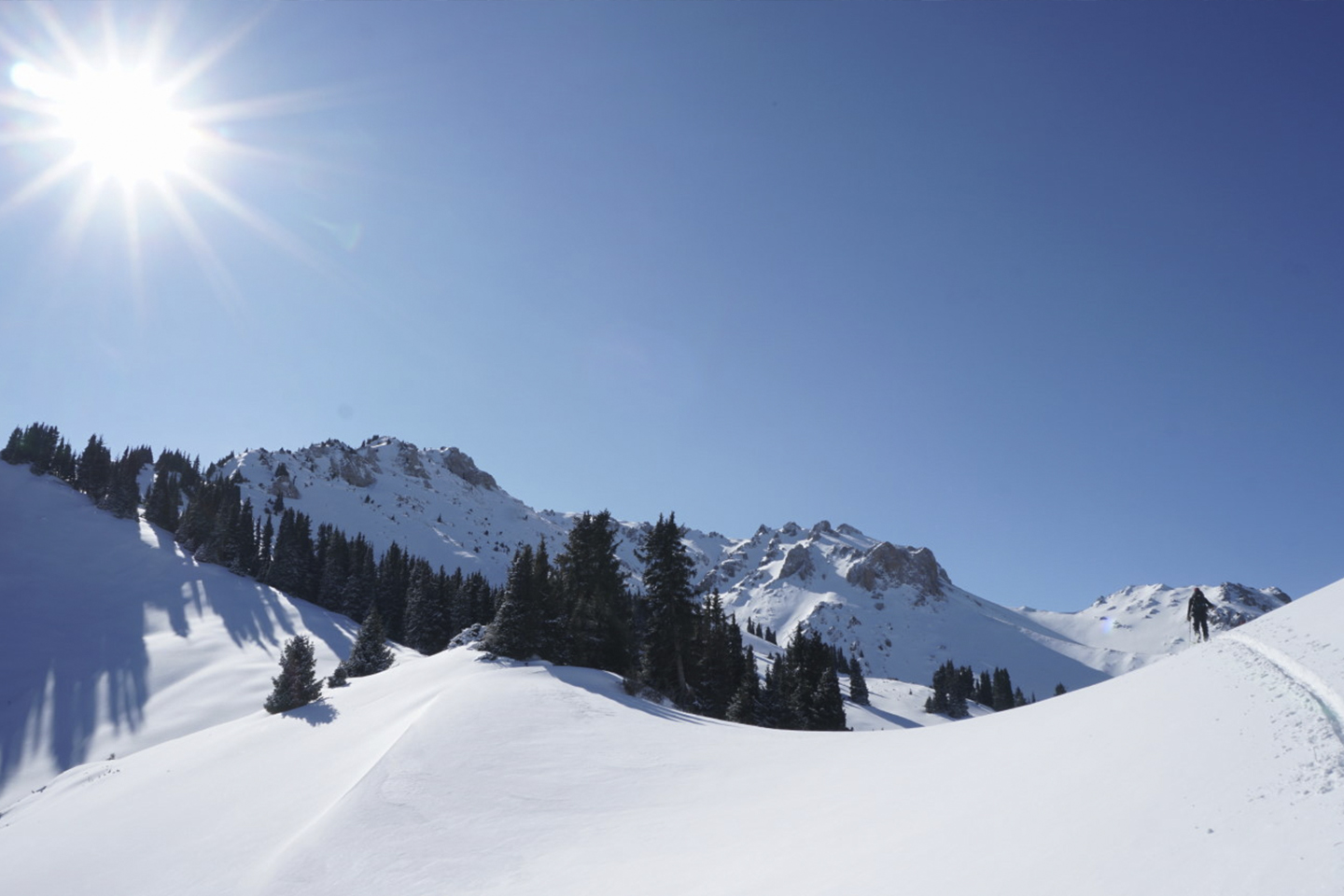 Every day, we will head out to explore the different routes the region has to offer depending on weather conditions and on the group. We will have a Russian bathhouse (sauna) available to recover from long and thrilling days out on the slopes.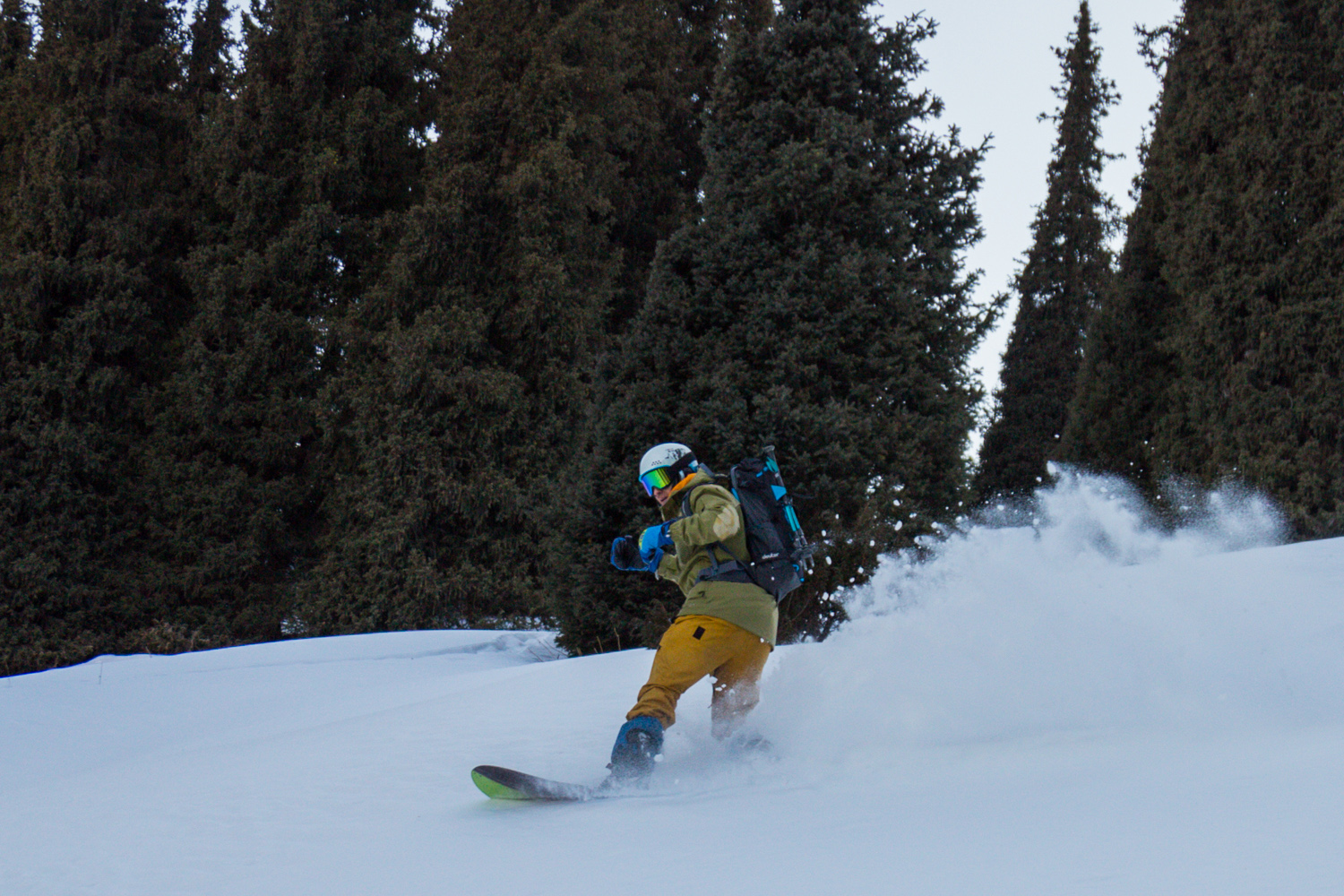 Keep in mind that this is a demanding ski touring program. Therefore, you must have off-piste experience as well. Also, it is very important that you are physically fit. Of course, I will be there to help and guide you every step of the way.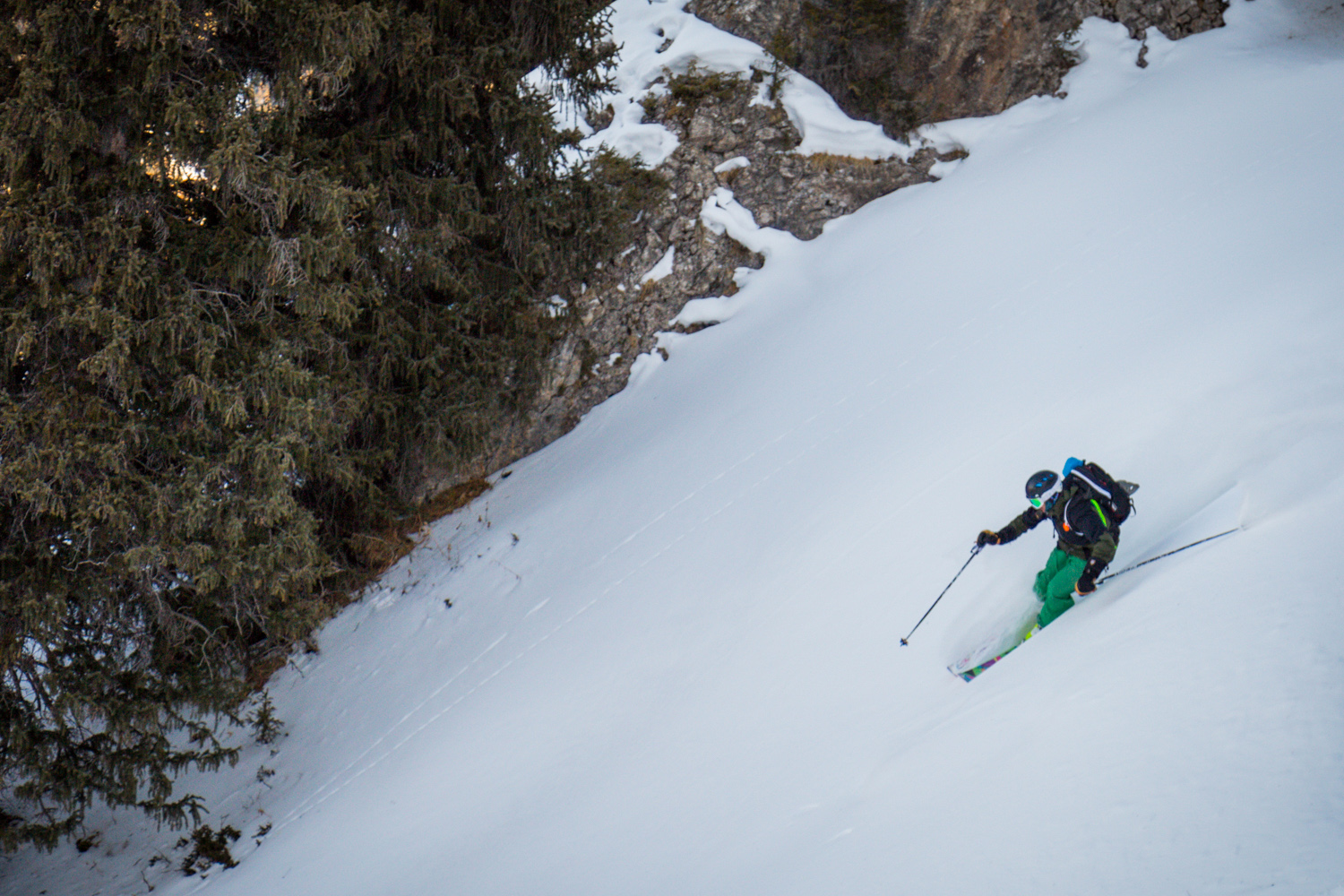 So, are you ready for a thrilling challenge in the Tian Shan mountains in Kazakhstan? Then book your place now and start preparing for an unforgettable ski touring adventure in the Ketmen Ridge!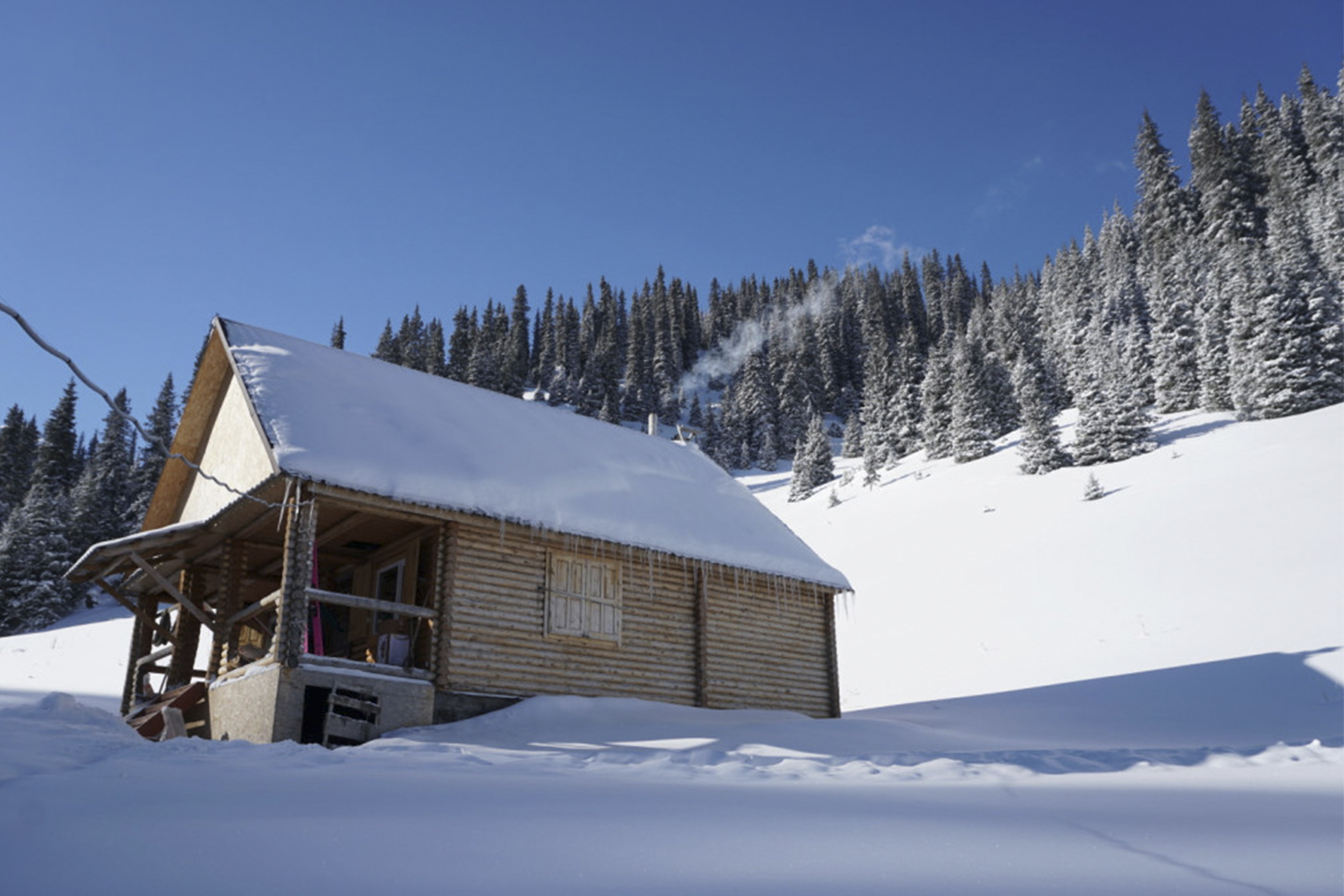 Season:
December, January, February
Price:
€500 per person for a group of 4
€480 per person for a group of 5
€460 per person for a group of 6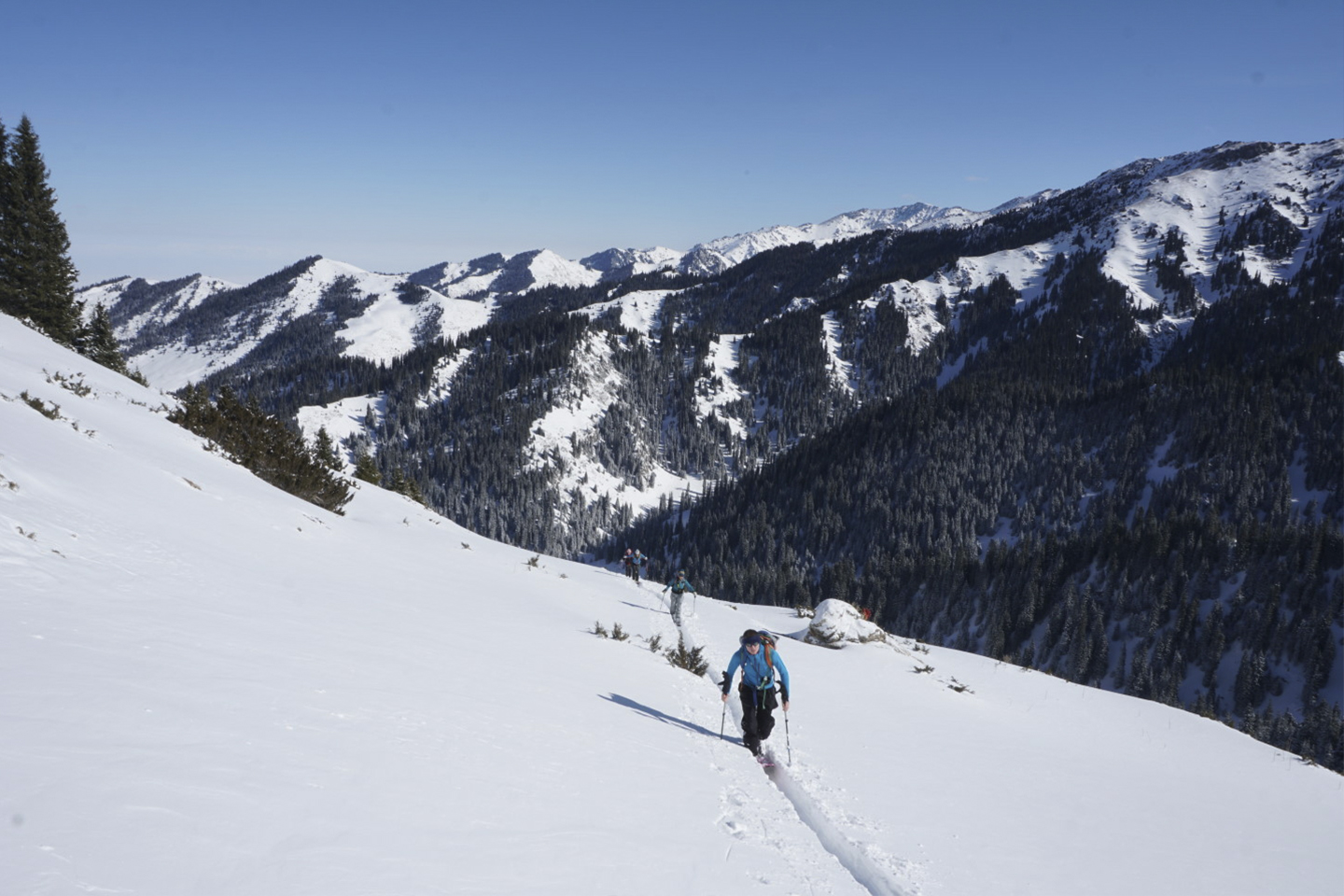 Required equipment:
Skis with ski-touring bindings or splitboard
Ski/snowboard boots(for skiers with system of switching to walking mode)
Skins
Poles
Avalanche equipment(shovel, probe and transceiver)
Backpack of volume at least 40+ liters with ski/snowboard fixation
Goggles
Helmet
Gloves
Sunscreen and sunglasses
Thermos with tea, water tank or camelback
Head torch
Extra set of warm clothes for a night in the mountains
Extra pair of shoes(sneakers or lightweight trekking shoes)
Warm sleeping bag
Snacks(bars, muesli, special mount nutrition)
Tour Includes
Accommodation
Luggage transfer during the trip
Meals: Breakfast, Lunch, Dinner
Professional guide
Transport during the trip
Tour Program
Day 1
Transfer to mountain hut from Almaty. We will meet in Almaty, and then transfer by car to Ketmen village and further on horseback(optional) or ski touring to the mountain hut.
Day 2-5
Ski touring/splitboarding days. From days 2 to 5 we will go ski-touring / splitboarding from the mountain hut and explore the surrounding ridges and couloirs. We'll choose our routes based on the weather, the snow conditions and the ability of the group.
Day 5
Transfer back to Almaty. Ski-touring. Transfer by car to Almaty. If you're interested we can also organize a one-day trip to the hot springs at Chundzha on the way out or back.
Tour Overview
Price

from € 460

Type

Adventure

Location

Ketmen

Departure City

Almaty

Durations

5 days 4 nights

Languages

English, Russian