Tour Description
Unique backcountry ski touring in the Tuyuk-Su gorge, freeriding from the 4000-m high peaks and glaciers.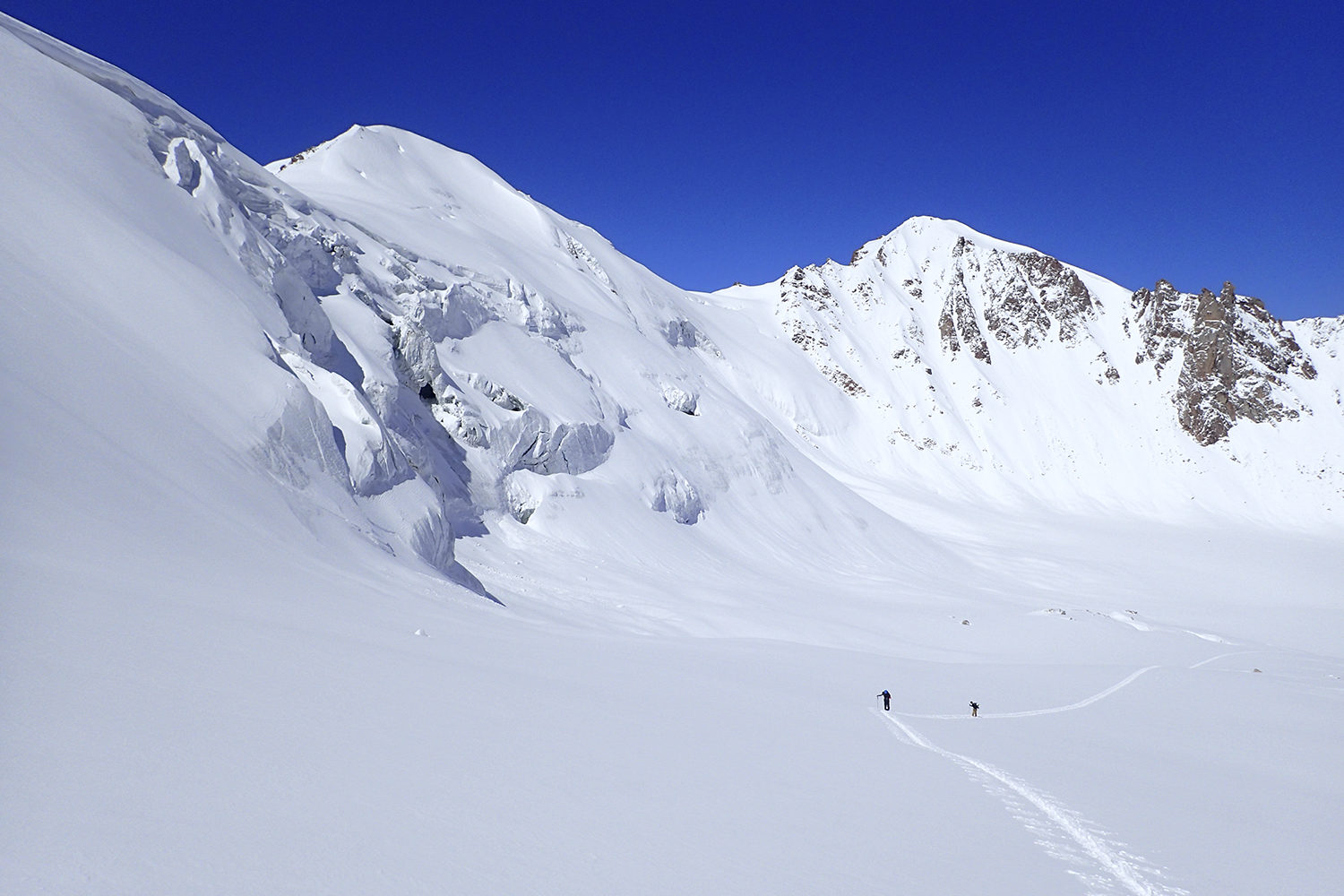 The 6-day Tuyuksu ski touring trip offers to fully immerse yourself in the atmosphere of Zailiysky Alatau, safe and well-arranged ascents to the nearby 4-km high peaks. We will look for beautiful routes and high-quality snow. We will certainly enjoy stunning panoramas around!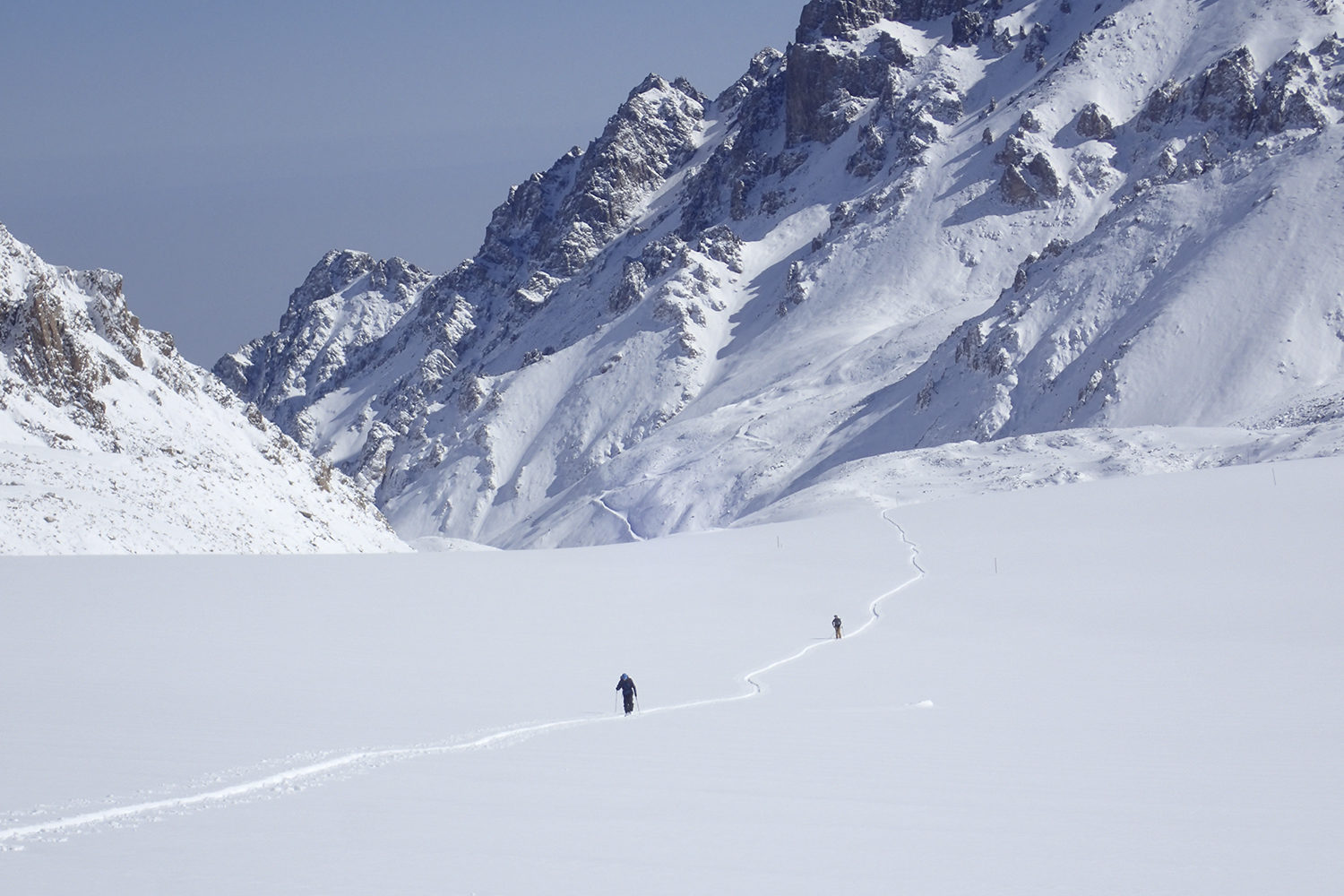 The Tuyuksu Glacier is one of the most accessible and popular among Almaty and visiting riders. It is located in the Maloalmatinskiy Gorge and borders by a whole ridge of four thousandth high peaks. Snow-ice fields are enclosed in a circus formed by the peaks of Ordzhonikidze, Partizan, Tuyuksu, Pogrebetskiy, Lokomotiv, Molodezhniy, and many 'small' mountain forms, passes, and saddles. The local relief is diverse. It ranges from wide snowy slopes to narrow rocky couloirs.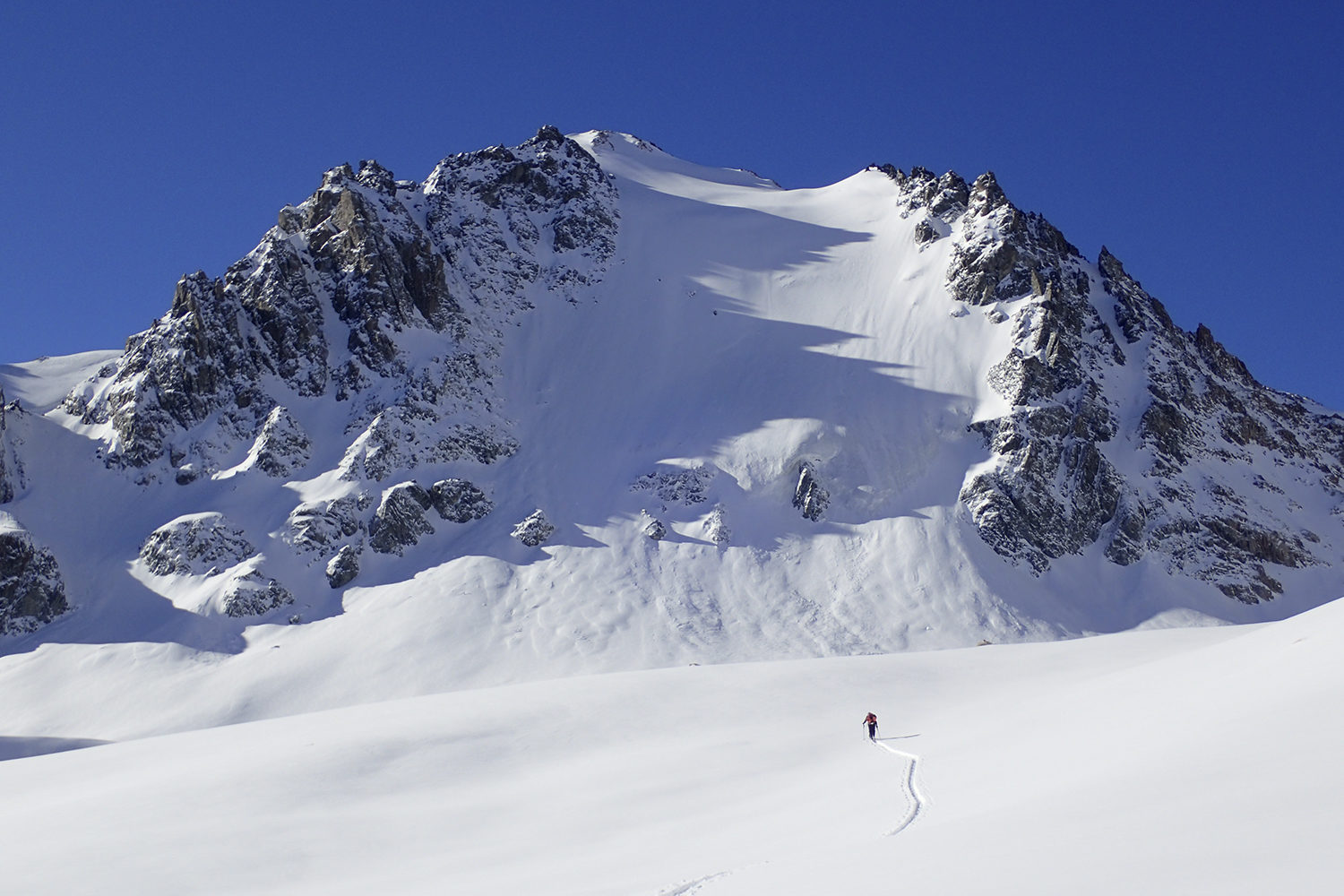 Tuyuksu is a central valley glacier in Kazakhstan located on the northern slope of the Zailiysky Alatau ridge. It reaches the Malaya Almatinka River located from the south to the north at the foot of the pass, at the center of a group of ten glaciers forming a horseshoe-shaped circus. The length of the open part is 3,5 km. The width of the circus area is 1,5 km. It ranges 0,3-0,4 km in the glacier tongue. The area of ​​open ice is 3,1 km².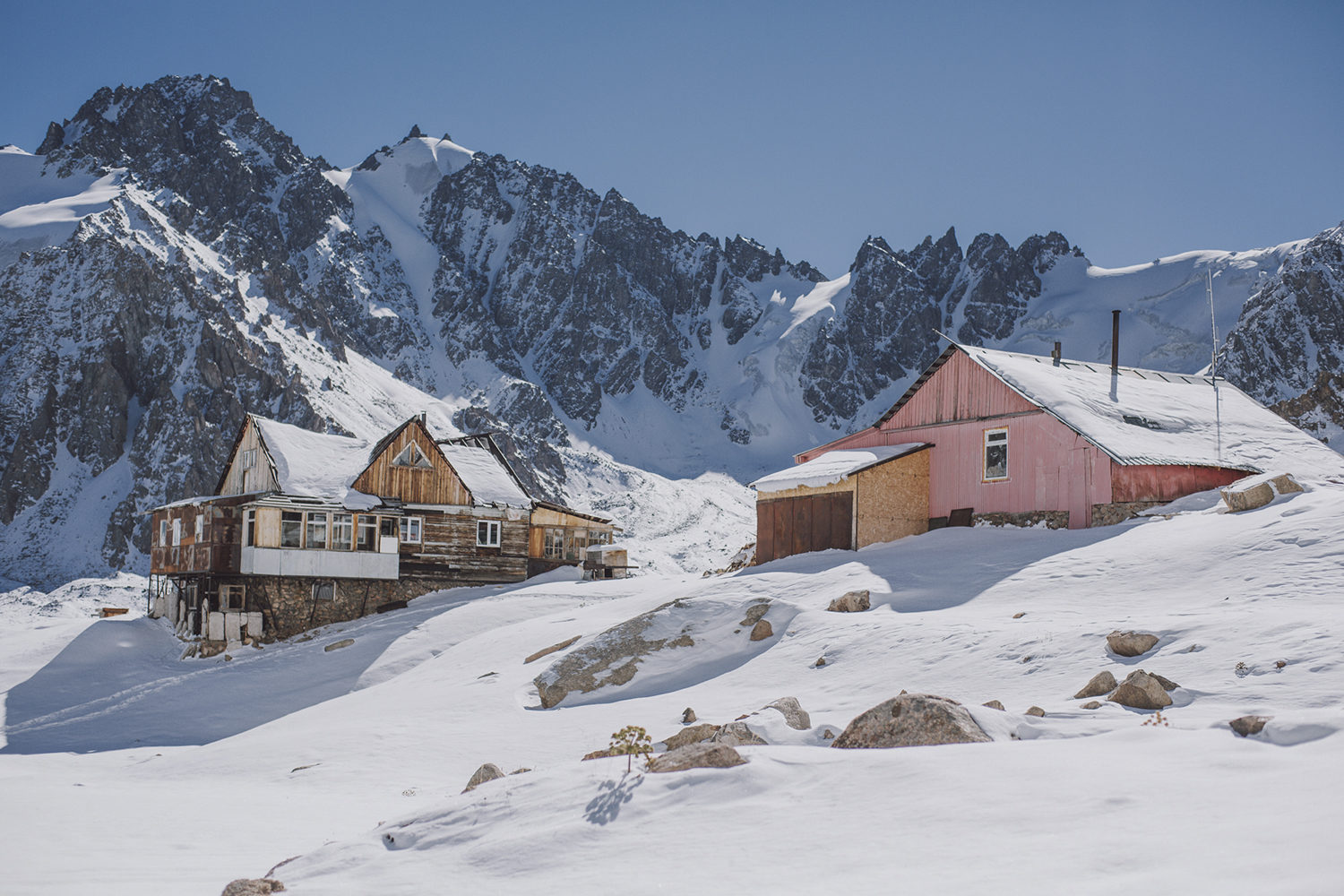 Let's walk, climb and ride the picturesque areas and serious routes, listen to useful information about the avalanche, enjoy nature views and a great company!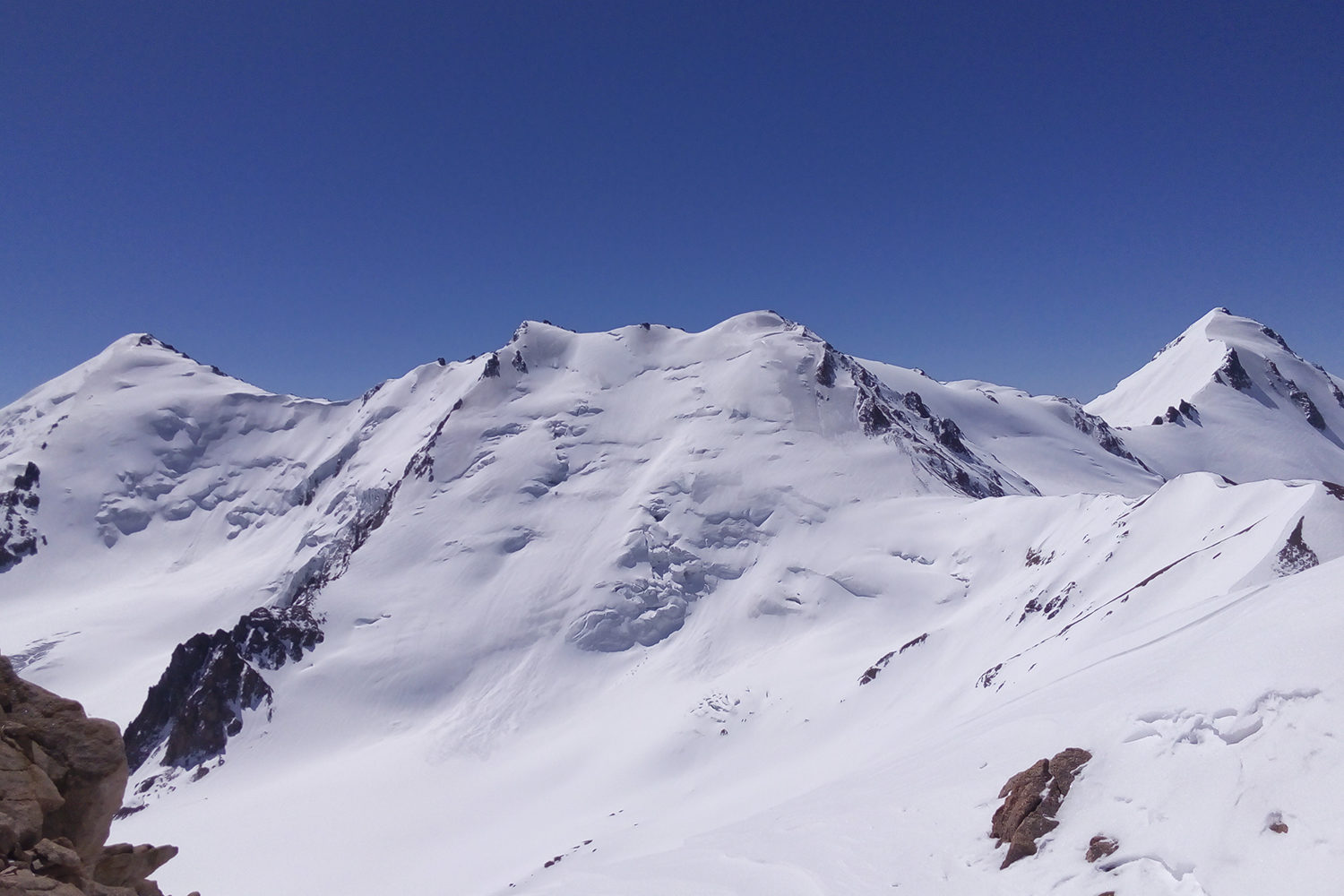 Best season:
from mid-April to mid-June.
Price:
€550 per person for a group of 2
€450 per person for a group of 3
€350 per person for a group of 4
€320 per person for a group of 5
*The price includes breakfasts. If you need three meals a day with a cook service, please contact us.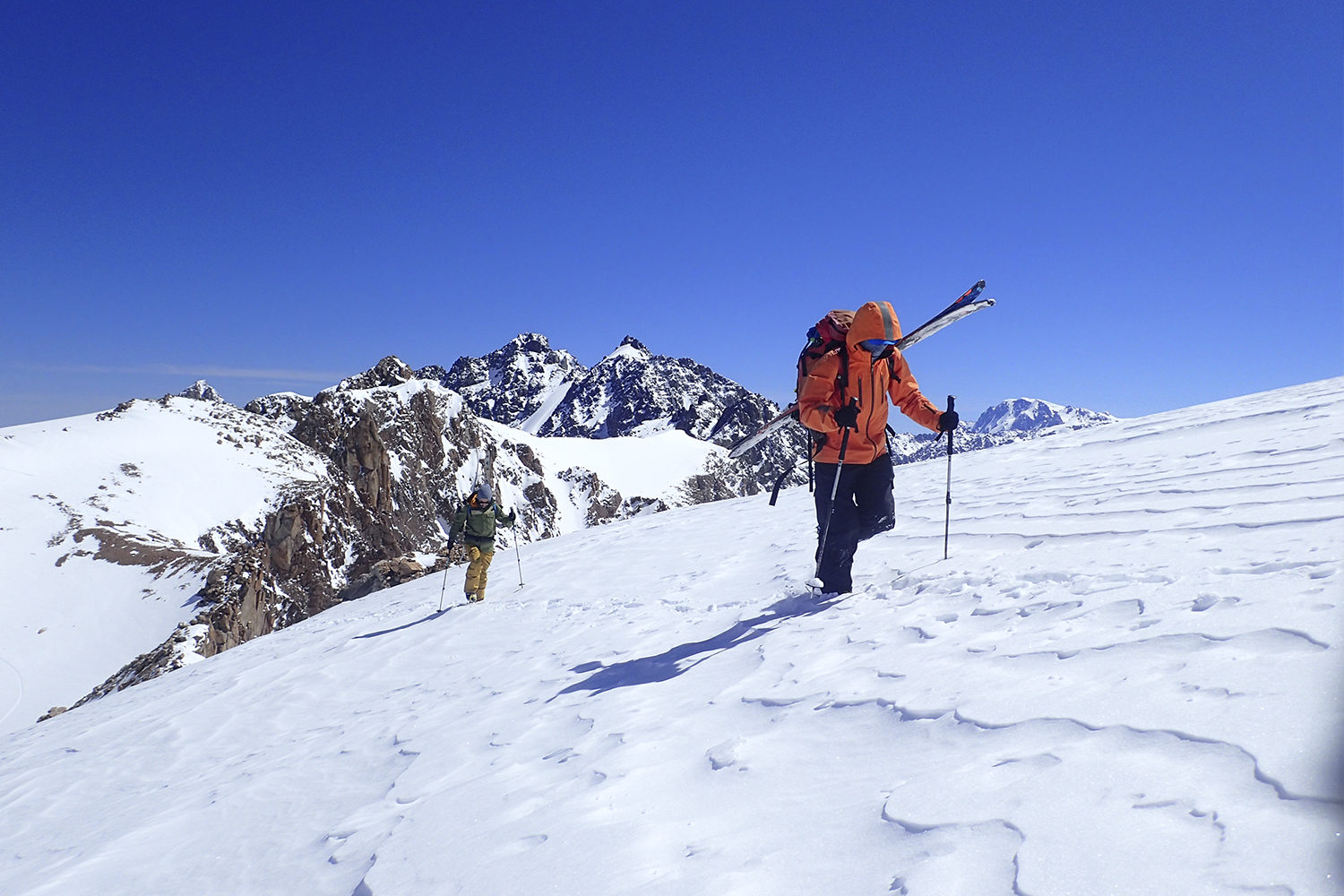 Required equipment:
Skis with ski-touring bindings or splitboard
Ski/snowboard boots(for skiers with system of switching to walking mode)
Skins
Poles
Avalanche equipment(shovel, probe and transceiver)
Backpack of volume at least 40+ liters with ski/snowboard fixation
Goggles
Helmet
Gloves
Sunscreen and sunglasses
Head torch
Thermos with tea, water tank or camelback
Head torch
Extra set of warm clothes for a night in the mountains
Extra pair of shoes(sneakers or lightweight trekking shoes)
Warm sleeping bag
Camping mat
Snacks(bars, muesli, special mount nutrition)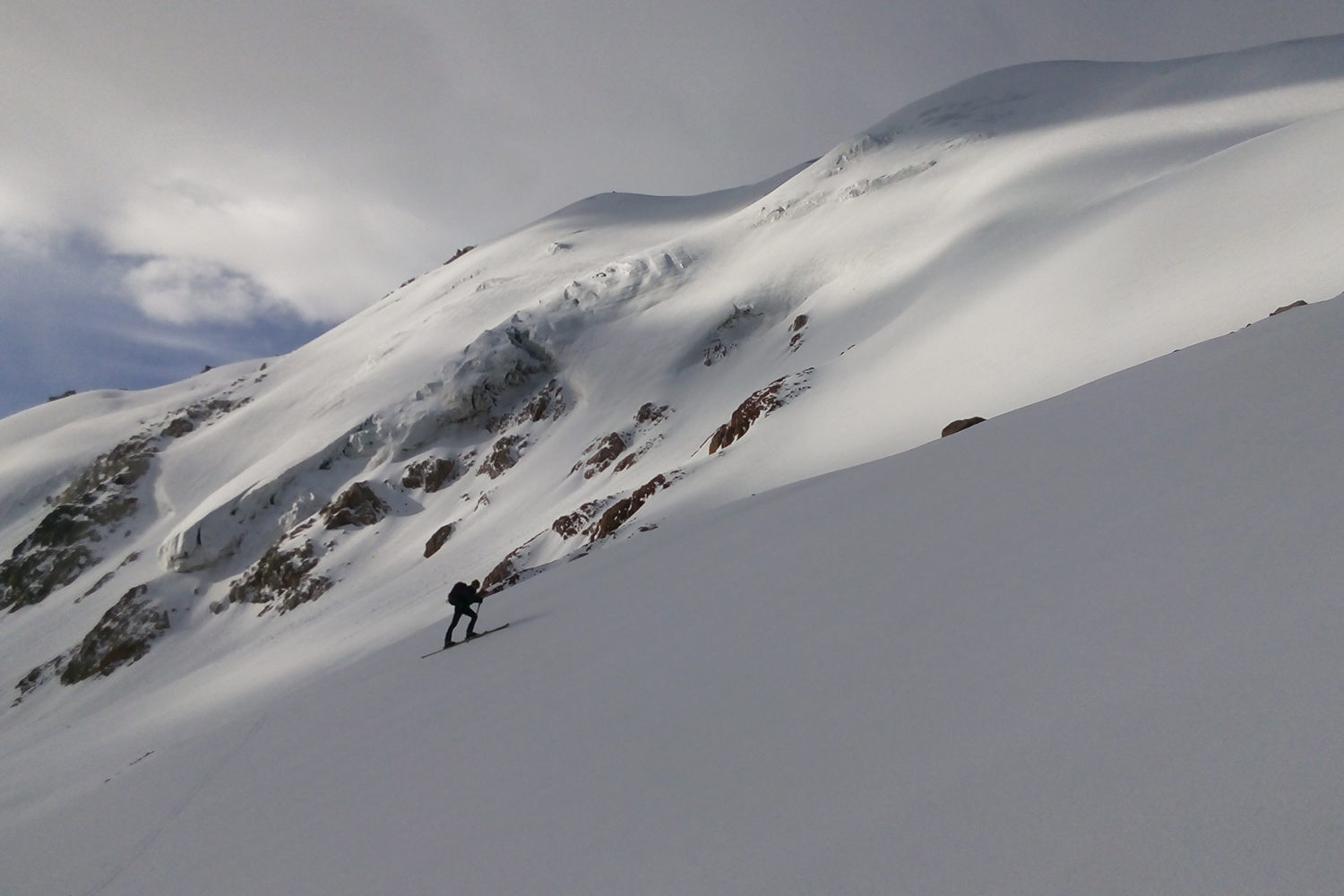 Tour Includes
Accommodation
Luggage transfer during the trip
Meals: Breakfast, Lunch, Dinner
Professional guide
Transport during the trip
Tour Program
Day 1
Transfer from Almaty to Tuyuksu gorge. Ski touring to Tuyuksu glacier. Accommodation. Rest time. We recommend that participants use one day or take one additional day for acclimatization in Tuyuksu climbing camp (at an altitude of 2500 meters) before climbing to Tuyuksu glacier (3400 m.).
Day 2-5
Ski tour and freeride from four thousand peaks: Molodejniy Peak (4147 m.), Ordzhonikidze Peak (4410 m.), Partizan Peak (4390 m.), Lokomotiv Peak (4209 m.), Tuyuksu Peak (4218 m.), Pogrebetsky Peak (4231 m.) and others. The choice of routes depends on the snow conditions and the ski level of the group.
Day 6
Fast ski-touring trip. Descent on skis and splitboards from Tuyuksu glacier to the Mynzhilki plateau. Transfer to Almaty.
Tour Overview
Price

from € 320

Type

Adventure

Location

Tuyuksu

Departure City

Almaty

Durations

6 days 5 nights

Languages

English, Russian